Tour content

It takes about 90 minutes (8km) slowly from the middle stream of Kushiro Marsh to the downstream area.

* When the wind is strong, it will guide you to the upper part of the marshland, which is less affected by wind.

Here is a video image of a canoe tour.

Grace Field appears at the beginning of the video.
Plice
Plans

* In both cases, the time to ride the canoe is about 1 hour and 30 minutes, and the time required to disassemble from the set including moving is about two and a half hours.
[course]
↓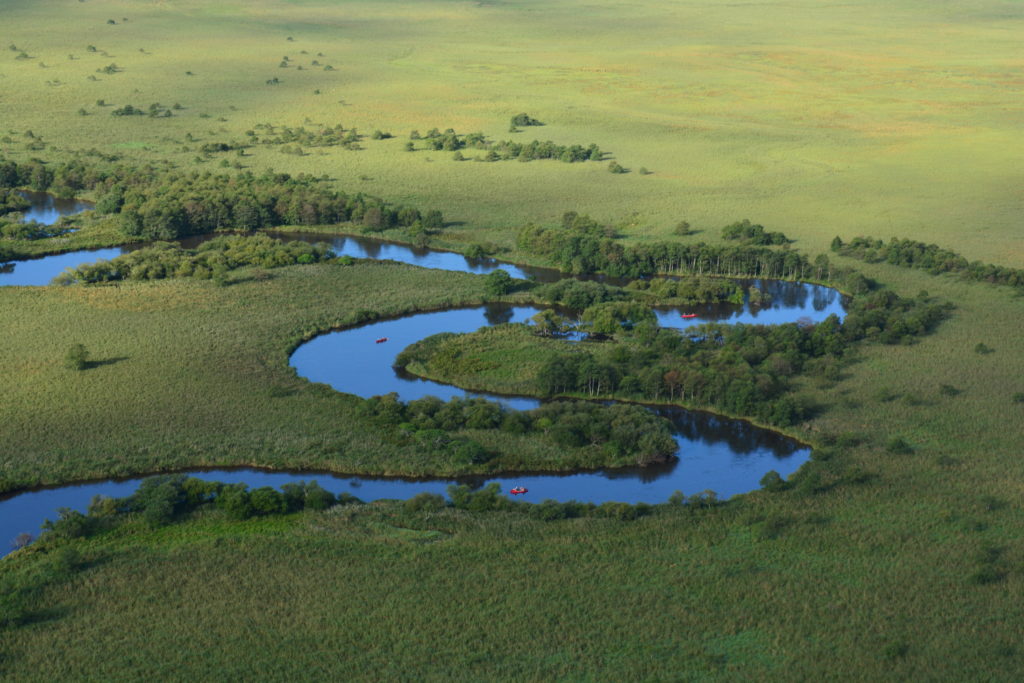 An interpreter will be on board. In case
Injury insurance will cost 500 yen for per person.
A customer in an English area will be correspondence only of canoe touring.
We can guide group of up to 15 people. (Please note : a reservation for groups of 10 or more is required minimum 2 months in advance)
An insurance premium of 500 yen will be charged separately per person.
An interpreter must be on board. We require an additional 10,000 yen as an interpreter fee.
For groups of 10 or more people, please make a reservation 2 months in advance .
Children over 3 years old and under 16 years old are 3,000 yen discount.
Negotiable for children under 3 years old.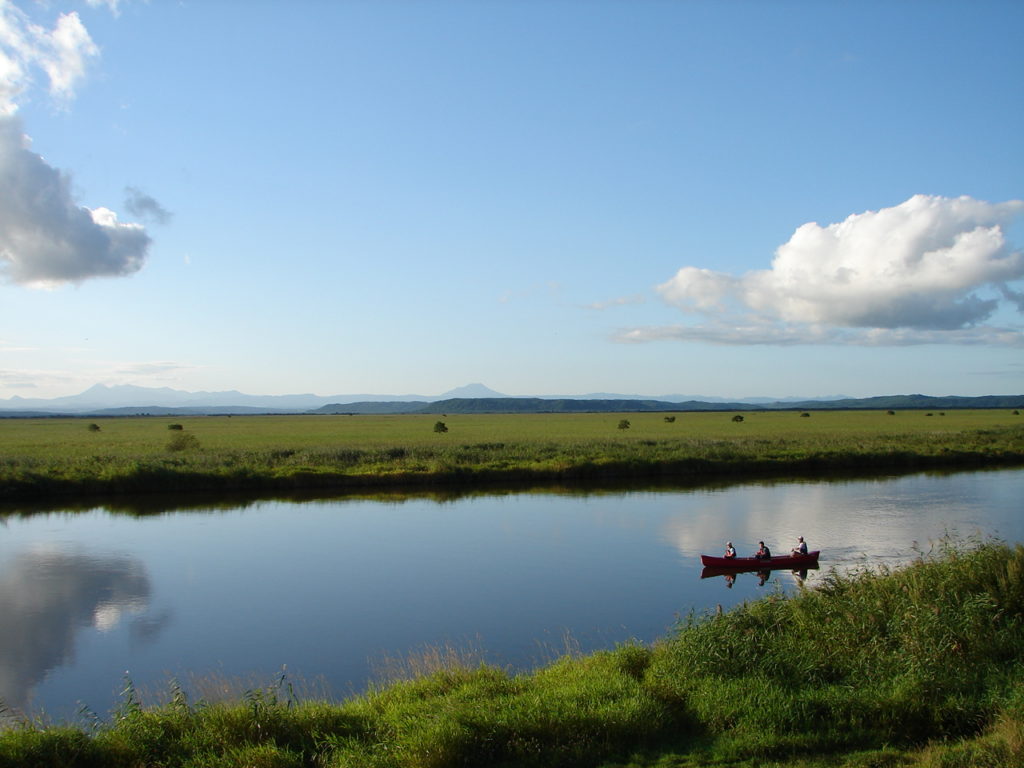 The course features the Kushiro River as it makes it way downstream through the Kushiro Marsh. When it is sunny and there are few trees, the sky will look even wider and you can feel the magnificent landscape. Also, you can see well the meandering of the Kushiro River from the hilltop observation deck. There is a floodgate called "Rocks locking gate" that was built for the flood control of the Kushiro River which makes us to feel the history of the region.
It is built stately in the magnificent landscape. it will become one of your most beautiful memories.
Note : When if its strong windy day, sometimes it's difficult to get to the Rocks locking gate. in that case, we will offer alternative course for the same price and same time.
​
Ours tour will be held in the National Park or in the Ramsar Convention such as Kushiro Wetland. This is the only way to enter with canoe.Appreciate to nature, having a felling of relaxation and letting you entry this paradise.
The Kushiro River does not have torrents. Everyone regardless of age or canoe experience, will be able to enjoy with our guides.
Of course you can only see the beautiful scenery without paddling, or if you want to paddle, both will be wonderful experience for you.
Note : If the wind is strong, we might ask you to paddle with us.
We can make wonderful memories through a safe and enjoyable canoe trip.Thank you
Contact & reservation